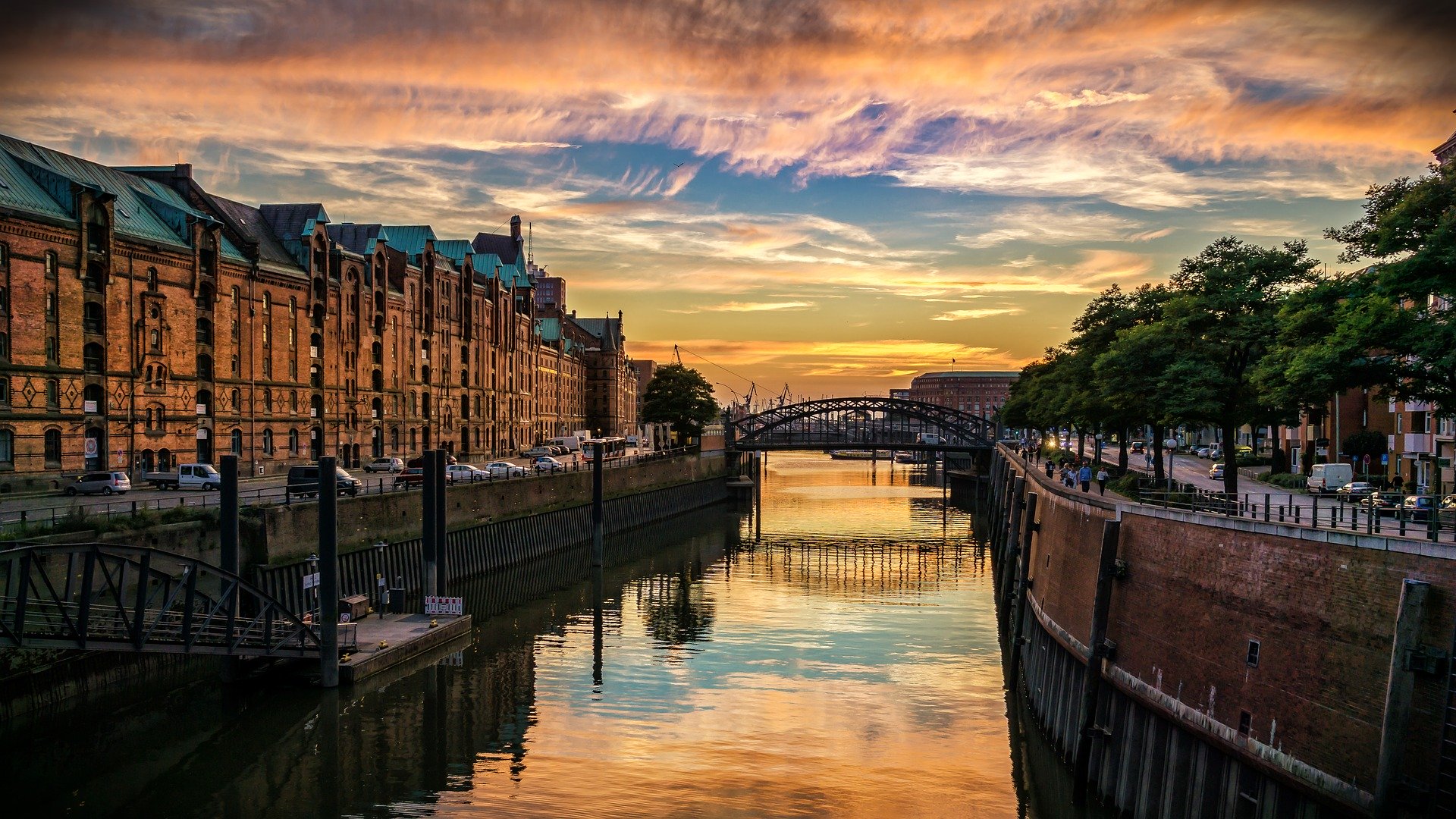 Apartment viewing tips: How to convince + what to bring to the new landlord?
Tips for visiting apartments are so varied! But what does it really matter when you stand in front of your potential new landlord for the first time? Whether you are a real estate agent or a landlord, with a few good tips you can increase the chances of your dream home. Today we will tell you our ultimate 7 tips for your next visit. No matter whether apartment, terraced house or semi-detached house, landlords pay attention to solvent, serious and long-term tenants. Therefore you should consider the following points already in the preparation for the apartment inspection:
Write an e-mail instead of just a "visit request"
Can you imagine how many requests a real estate agent receives for a single property? Particularly in the large conurbations such as Frankfurt am Main or Berlin, applicants pile up for individual apartments and, of course, for houses. There is a very simple tip that you can follow right from the start, when writing your first letter to your future potential landlord or the real estate agent.
Most of the large real estate portals offer their users automated, mandatory writing. This is usually a single sentence, for example:
I would like to arrange a viewing appointment
Of course, you can now imagine that a broker receives a lot of such standardized notifications every day. This is why you can stand out as an applicant for an apartment if you write a personal, individual text to the estate agent or landlord. You don't need to formulate a big cover letter, just a few personal sentences and statements are enough.
First of all, you should make sure that you address the potential new landlord by name. In 98% of all real estate advertisements you have a personal contact person or a name of the broker. Especially with large real estate companies, you should also pay attention to the respective object ID or the real estate number or street or even floor to indicate so that you are guaranteed to get a visit for the right apartment. As already described, you should not only trust in the standard text but also clearly show your own interest in the apartment. If you already have a friendly cover letter, think of a friendly wording at the end of your e-mail when saying goodbye.
In a nutshell:
Use the direct form of address if the name of the landlord or provider is in the advertisement
Always name the apartment or object ID
formulate interest in the apartment, use not only the automatically generated text of the real estate portals
Write a few sentences about yourself (see tip 2 for details)
Request a viewing appointment, if you do not have much time, name time window directly possible for a viewing
Don't forget the farewell greeting, like "kind regards"
What exactly should a cover letter say? What should I write and what should I leave out?
Talk about yourself, who are you (occupation, hobby, honorary office)?
In our second tip, note 2 things, tell as much as possible but only as much as necessary. What the landlord is interested in are solvent, serious and long-term tenants. Therefore, go into your profession, tell a little about your activity. You can also talk about your hobbies, so for example you can briefly mention that you are very athletic.
So draw a positive picture of yourself, show that you are solvent and that you think long-term.
If you have a small pet, such as a budgie or hamster, don't talk about it. If you smoke a cigarette occasionally, leave it out. The first cover letter is mainly about the fact that the landlord has a serious and solvent impression of you as an applicant for a flat.
Tip! Do you have an honorary position?
Millions of people are involved in voluntary work in Germany. If you're one of those people, mention it! With an honorary position you can also have a very positive effect on the future landlord. Even if it is a matter close to your heart and you are not making for the glory, it is worth mentioning briefly for the dream apartment that you are volunteering and what your job is.
You must always be serious before the landlord
Your cover letter has been formulated and the correct sentences and contents have been found for the potential landlord. In the next tip, we would like to point out that you also pay attention to the correct sender! If your e-mail address does not look serious, you should change it beforehand. For example, a few serious e-mail addresses look like this
Instead, choose a reputable email address without frills. For example, a reputable email address looks like this:
If your desired name is no longer free, simply add .flat, like here:
max.mustermann.wohnung@gmail.com
As well as the e-mail address, your e-mail signature should also be reputable. Ideally, you should make sure that your name appears in the e-mail signature, if possible perhaps even your profession and your contact details. But also here we have another tip for you, also the origin of the name plays a role for many landlords. So, if you are honest, you have to stress that for example Arabic first names have less chances to visit an apartment, which has already been proven by various studies. Therefore we would like to give you two tips here, if you have a surname, where you might have disadvantages when viewing the apartment or awarding the contract, use the name of your partner, if he or she has a more domestic name.
You can also abbreviate your name, for example by adding a dot to your first name. Then there is also the possibility to upgrade your own name. For example, studies have shown that a second first name or an abbreviated second first name has a similar effect to an academic title. Instead of
Hamat Khalifa Al-Tahni
You may prefer to use it for your signature:
H. Al-Thani
or H. K. Al-Thani
So make sure in your cover letter that who signs it is also noted.
If you consider all these tips already in your cover letter for your apartment or new house, the chance of a viewing appointment increases. Once you have done this, we will come to the other tips for your viewing appointment.
You did it, congratulations! You have received the invitation to your viewing appointment. In most cases, however, not only do you get an appointment, but also 40 or 50 applicants. The landlord or real estate agent wants to keep as many potential candidates as possible open to find the perfect candidate. Now you have to convince! But how does that work? Here we have all the important tips and advice for you, from our experts.
Courtesy rules are important for the impression
Punctual, honest, don't talk badly about others. Everyone knows the absolute basics of courtesy. Of course, courtesy is also very important when viewing an apartment, because the landlord pays attention to it. Not only for yourself, of course there are also neighbours in multi-family houses. And since the landlord also wants to have a quiet environment for himself by having to take care of as few problems as possible, you should also pay attention to the most important virtues right from the start. This of course includes punctuality, which means that it is better to be on site 5 minutes before the appointment instead of five minutes too late. Added to this is honesty. If you claim to make a lot of money, but then turn up in simple sneakers, the landlord will directly become skeptical. In the next step you should talk positively about yourself, not negatively about the others! Anyone who blasphemes will, of course, stand out directly and negatively. Likewise the landlord could have immediately in the back of his mind that one could talk also about him or her in such a way!
If you remember basic courtesies, you can earn a lot of bonus points. Be it a simple friendly greeting or just the classic punctuality. Landlords and real estate agents will only rate such positive behaviour as positive.
Tip! Clothing makes people
Show yourself from your best side at the viewing appointment! Leave casual wear and sweatpants at home on this day. Because, of course, people also pay attention to clothes. Therefore, wear good shoes, jeans instead of jogging trousers and of course pay attention to well-kept hair and a generally well-kept appearance.
Smokers should also be careful not to smoke a cigarette 10-15 minutes before their appointment. Of course, non-smokers are usually not very positive if the new tenant is a heavy smoker. Chewing gum should therefore be mandatory if you appear as a smoker at a viewing appointment!
Tip! Bag full of documents means businessman / businesswoman
A good tip, especially for busy metropolises like Frankfurt or Berlin – take a bag full of documents with you! Anyone who has a good job and earns good money usually has a lot to do. If you take out your prepared documents and there are other documents in them at the same time, this is usually interpreted to your advantage. On the one hand you seem organised and on the other hand you have many tasks to master. That speaks for organization and of course also for a certain solvency.
Ask the landlord the right questions
If you have the chance to talk to the broker or landlord, what questions should you ask? Always remember, put yourself in the landlord's shoes! Would you like to talk about potential shortcomings? Possible renovations? No! Therefore, ask questions about the neighbourhood or the general environment. How are the bus connections nearby, how are the neighbours? These are questions you should ask during the interview! Avoid questions about defects or potential cost sources for the landlord. Remember that you may be invited to a meeting with 30-40 potential applicants and have only 20 minutes to convince yourself. This means that everyone has 20 or 30 seconds to briefly introduce themselves and hand in their documents. That's why we also have a tip for you later on: prepare your documents properly!
Tip! Tell us about the future, landlords want long rentals
Here is another tip from our practice. Tell me about the future! Why is this so important? Landlords are business people, they rent out their freestanding spaces to generate profits. The longer a contractual relationship is, the easier it is for the landlord himself to plan. He also saves time for potential new occupants of flats or houses. So if you talk about the future and build a meaningful construct that the landlord can rely on you as a long-term tenant, you will definitely score! So don't just talk about what you've done so far, for example, professionally or in an honorary position, also talk about the future!
That sounds like a lot of discussion material! One should not always tell everything, we come to this in our tip number 6 for the apartment inspection.
Don't always tell everything at the appointment
Do you smoke a lot or like to listen to metal music? Put yourself back in the position of the landlord, how would you react if you had a new tenant in a freshly painted apartment who smokes cigarette chain? What would you think if the new tenant listened to music loudly and your old tenants were harassed by it? Also leave out a few facts about yourself at the viewing appointment. After all, you're not lying, you're just leaving out a few pieces. Before you tell too much about which brand of cigarettes you prefer to smoke, tell about Tip 5, the future! Or mention your profession, your hobbies or your voluntary work.
In fact, you don't have to reveal everything about yourself during an interview! As an applicant, you have the choice as to which information you would like to share and which information you would prefer to keep to yourself.
Prepare a folder with cover letter
100 faces, who stays in your head? Remember your email address, the more personal the touch, the more likely you are to have the chance to stay with the landlord or broker in mind. The presence is very important, because in the end it's often a gut decision, who do you remember and who don't? Those who have left a positive impression will have a better chance of finding the apartment they want. Therefore it is recommended for applicants not only to write a personal cover letter in the first e-mail but also to prepare a folder with the most important information about themselves. This does not only include a short cover letter in which you talk about yourself personally, but also forms that are required by the landlord or real estate agent. This includes, for example, tenant self-disclosure.
What should I bring to the landlord?
ID card
self-disclosure
Contract of employment / Proof of income
Schufa information
certificate from previous lessor
rental surety (if available)
If you have such a personal folder with you at your viewing appointment, the chance increases that the landlord will remember you after the viewing appointment or after the 30, 40, 50 new faces. Most applicants will only fill out the pre-fabricated standard form from the landlord when visiting apartments. Who can bring here his own information folder is clearly in the advantage.
Those were our seven tips plus a few little extras for your next apartment tour! We wish you much success with the letter of the landlord and naturally also with the following inspection date. At the end we have summarized here again briefly what you should also pay attention to character-wise, with an apartment inspection. Because the mental attitude also belongs to it. Do I assume I get the apartment and wear a smile? Or do I already assume that someone else will surely get the apartment and I don't bother? Assume that you will get exactly this apartment today!
Extra tip: Prove character!
Here once again the most important thing for your own mental attitude during the apartment inspection and the preparation for the inspection. Tips at a glance:
Leave a good first impression
Appear natural and confident
Bring your complete documents with
Ask the right questions and give the right answers
Show that you are determined to get the property
Insert yourself in the landlord
https://immoao.de/wp-content/uploads/2020/01/sonne-wolken-abend-spiegelung-wasser-hamburg-haus-wohnung-preis-quaratmeter-makler-bewertung.jpg
1080
1920
Markus
https://immoao.de/wp-content/uploads/2020/01/immoao-kapitalanlage-magazin-verkaufen-kaufen-preise-wettervorhersage-bau-immobilien-2020.png
Markus
2019-04-09 08:00:40
2019-04-09 08:00:40
Apartment viewing tips: How to convince + what to bring to the new landlord?